"Men fell in love with Gilda, but they wake up with me."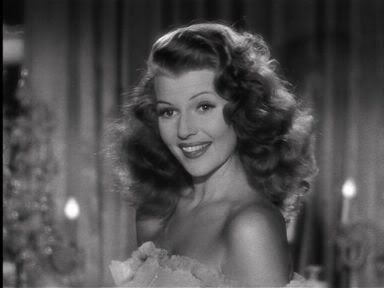 Rita Hayworth (October 17, 1918 – May 14, 1987), was an American actress who attained fame during the 1940s not only as one of the era's top musical stars, but also as the era's defining sex symbol, most notably in the 1946 film Gilda. She is listed as one of American Film Institute's (AFI) Greatest Stars of All Time.
Margarita Carmen Cansino, better known as Rita Hayworth, was born in Brooklyn, New York, the daughter of Spanish flamenco dancer Eduardo Cansino (Sr.) and English/Irish-American Ziegfeld girl Volga Hayworth.