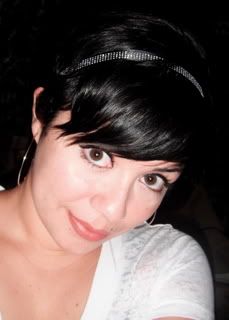 That makes you happy. I need happiness in my life right now.
This tiny headband with little dots of silver sunshine
just makes me feel pretty. Im trying to grow my hair out and
I need all the distractions from that awkward stage that my hair
will soon be in.